Handcrafted Organic Soaps
---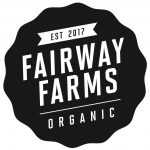 H A N D C R A F T E D




100% ORGANIC  INGREDIENTS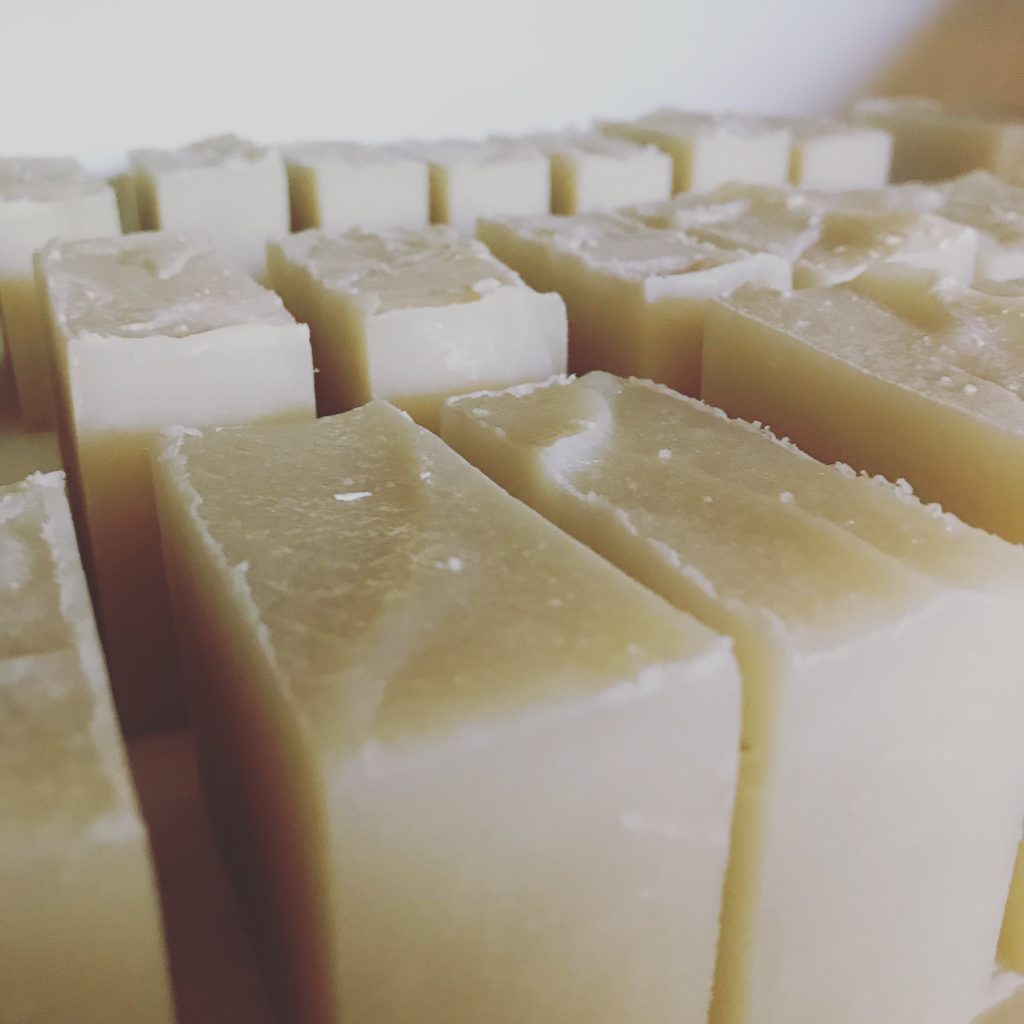 Handcrafted Organic Plant-Based Soaps.
Poured, Cut, Cured, and Packaged.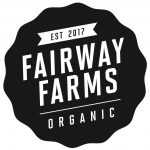 Online Orders. Priority Shipping.
Local Farmers Markets & Events.
---
Visit the New Retail Location!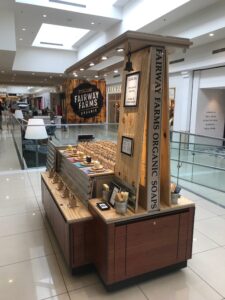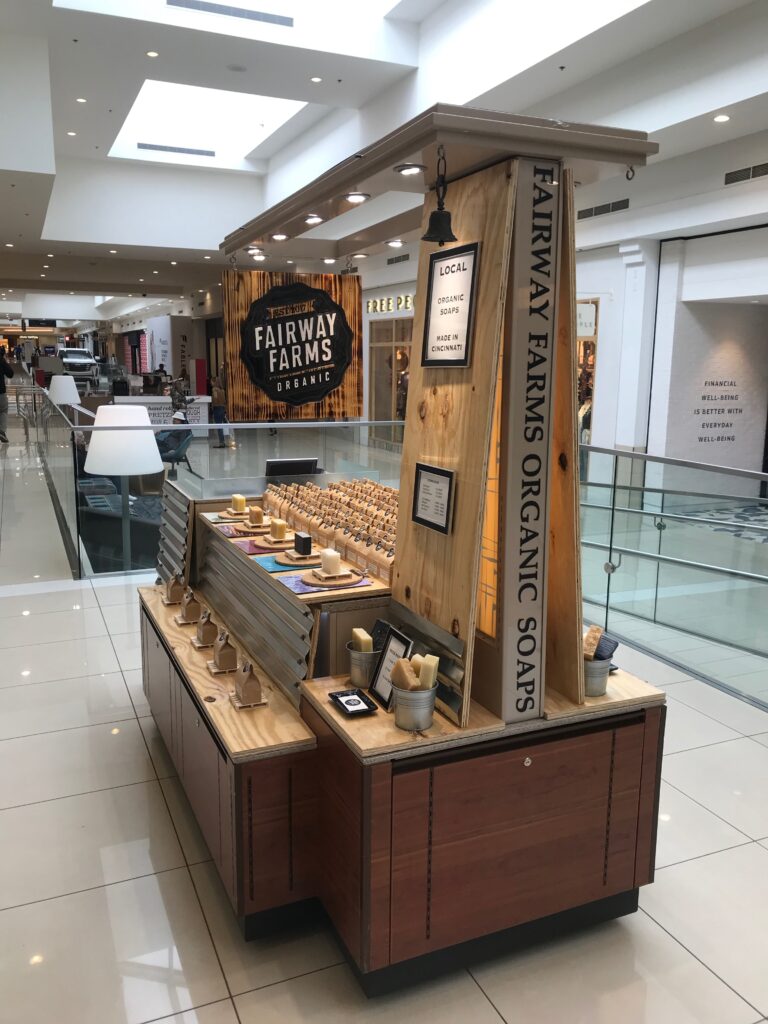 Kenwood Towne Centre.
7875 Montgomery Road 45236.
(Next to the Apple Store).
Store Hours:
Thursdays (12pm-6pm).
Fridays (12pm-6pm).
Saturdays (12pm-6pm).
Sundays (12pm-6pm).
Soap Show Schedule 2022:
(10/15/22 to 11/15/22).
---
Join us on Facebook for Pictures & Updates!
https://www.facebook.com/Fairway.Farms.Organic/

Thank you for Liking & Sharing our weekly posts
---
Fairway Farms Organic Soaps.
Established 2017. Cincinnati, OH.
Proudly Made in the USA 🇺🇸 
The process of taking an idea and following through. One step at a time. Creating the new retail space for the Kenwood Towne Centre Soap Shop was both challenging and a lot of fun. Lots of measuring, dry runs, testing, and preparations were necessary to pull it altogether in time for the Grand Opening (October …
Fairway Farms Organic Soaps has joined the Kenwood Towne Centre! The New Soap Shop is located in the Luxury Wing, next to the Apple Store. Experience Weekly Soap Shows and Handcrafted Skincare Solutions Thursdays, Fridays, Saturdays, and Sundays from (12pm to 6pm). Available for one month only! Kenwood Towne Centre. 7875 Montgomery Road 45236. (Next …
HoneyBee Woodshop is a local veteran owned business that offers quality and long lasting woodworking products. Fairway Farms commissioned a double-sided sign this year and couldn't be happier. Andrew put a lot of care and attention to detail to make this piece. I told him, I wanted quality, visibility, and durability. He listened, and delivered. …