Support the Fairway Farm Project and the Local Green Community at our Seasonal Farmers Markets & Events. Thank you for reaching out & being a part of the journey🌻
Every (Action) Helps the Farm Grow!
Watch / Subscribe / Like / Share


---


FREE PRIORITY SHIPPING! 
(ALL ORDERS OVER $40). 

---
12 reviews on

My new favorite soap!! Smells amazing and I love the lather you get from it. Seemed to last quite a while too! Already returned to buy more 😍

This is an amazing place with wonderful products! I have purchased many as gifts and they are ALWAYS a huge hit. They smell absolutely scrumptious as well. In addition to my wanting my own, they make excellent stocking stuffers and holiday gifts for coworkers in the office. I have just placed my first order for this holiday season!

Christa Ana Müller

2023-08-26

Love these soaps:) My favorite is the lemongrass- smells great and lathers well.

I've tried lots of charcol products for my face but the black carbon eucalyptus soap this guy makes was a game changer. Usually I have to apply lotions and serums after I wash my face so that it stays hydrated, but this worked so good that it left my face feeling soft and flexible without any of that. It has also helped clean out my pores too, especially when I use a exfoliating scrub or cloth with it. If you have blackheads this really helps. Its awesome. 10/10

The lemon grass and tea tree soaps are amazing! The smell is delightful, and the quality is exceptional!

We have been purchasing these organic soaps for several years now at the Lunken market and we love them. My wife favors the white lavender and I like the black carbon eucalyptus. We feel clean and good about using products that are great for our health and the health of our planet. David Wolfer and Louise Olberding

Jennifer Busse

2023-07-14

Amazing soaps! Long lasting and soothing. Aloe Lemongrass has helped to keep the bugs away when camping too!

I love this soap!! It's so well made. The lemon soap is my obsession. I don't like using anything else. Most definitely always worth the 5 stars. I would give them 10 stars if I could!!

Sara Berscheit

2022-08-03

I love the eucalyptus charcoal soap! It has cleared up my skin and clears out the impurities. This was the answer I have been looking for years. It smells wonderful, lathers up nicely and rinses off easily with a clean, fresh feeling. 👏🏼

My skin and hair feel fresh and clean! Fairway Farms Organic has intelligent, safe and pure products for the environment-friendly consumer.


Write Google Review (click here)
---
B A R N 


Open Daily *(10am-4pm). 




*Visits By Appointment Only. 

520 Fairway Lane 45230. 
Cincinnati, Ohio. USA. 🇺🇸
(Call / Text / Email).




513-432-4433.



Buy in Bulk Deals Available.

Great for Large Families, Gifting Your Office Staff, Party Gift Bags, Birthdays, Weddings, and Souvenirs.
---
M A R K E T S 
Lunken Farmers Market. 

226 Wilmer Avenue 45226. 
(Available Spring 2024).



Lots of Free Parking! 


Family & Dog Friendly 🐾
Weekends Are Best 🌻
Fridays, *Saturdays, Sundays.
*Prime Time (10am-2pm).
(Most Variety. Recommended).
---
---
Open Daily. (10am-4pm).
Less Variety. Mon-Thurs / After 2pm.
Next to UDF & Lunken Airport. 
(Corner of Kellogg & Wilmer). 
Fresh Produce, Plants, Flowers, Eggs, Meats, Local Green Products, Soaps, Baked Pies, Cookies, Breads, Squash, Melons, Watermelon, Blackberries, Eggs, Corn, Jams, Peaches, Kale, Cauliflower, Beets, Tomatoes, Broccoli, Peppers, Onions, Potatoes, Succulents, Herbs, Lettuces, Eggplant, Zucchini, Cucumbers, Pickles, Beans, Honey, Strawberries, Pumpkins, Friendly Faces, and More!
Lunken Farmers Marketing.


Sponsored by Fairway Farm.
---
---
Madeira Farmers Market. 


7011 Miami Ave 45243. 


(Next to Starbucks Coffee Shop). 


Thursdays, 4pm to 7pm.


(Available Spring 2024).

---
---
R E T A I L

Kenwood Towne Centre. 


7875 Montgomery Road 45236. 
(Next to the Apple Store). 

Show Schedule 2024. 
(Available Fall & Winter Only).
---
Beelicious Honey Shop. 
218 Elm St, Ludlow, KY 41016. 
(Open Thursdays to Saturdays).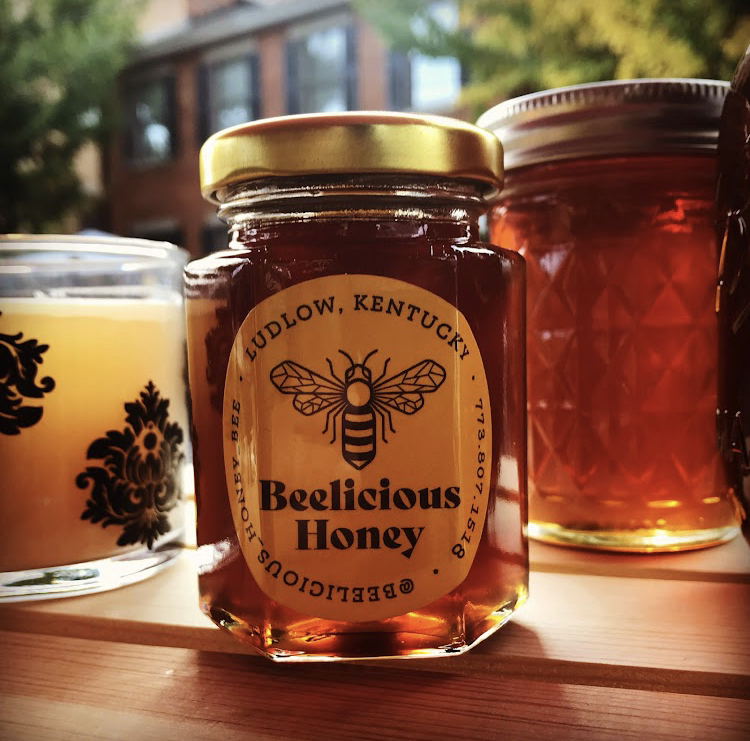 ---

A Local Green Business.
Cultivating Health & Wellness. 
---
12 reviews on

My new favorite soap!! Smells amazing and I love the lather you get from it. Seemed to last quite a while too! Already returned to buy more 😍

This is an amazing place with wonderful products! I have purchased many as gifts and they are ALWAYS a huge hit. They smell absolutely scrumptious as well. In addition to my wanting my own, they make excellent stocking stuffers and holiday gifts for coworkers in the office. I have just placed my first order for this holiday season!

Christa Ana Müller

2023-08-26

Love these soaps:) My favorite is the lemongrass- smells great and lathers well.

I've tried lots of charcol products for my face but the black carbon eucalyptus soap this guy makes was a game changer. Usually I have to apply lotions and serums after I wash my face so that it stays hydrated, but this worked so good that it left my face feeling soft and flexible without any of that. It has also helped clean out my pores too, especially when I use a exfoliating scrub or cloth with it. If you have blackheads this really helps. Its awesome. 10/10

The lemon grass and tea tree soaps are amazing! The smell is delightful, and the quality is exceptional!

We have been purchasing these organic soaps for several years now at the Lunken market and we love them. My wife favors the white lavender and I like the black carbon eucalyptus. We feel clean and good about using products that are great for our health and the health of our planet. David Wolfer and Louise Olberding

Jennifer Busse

2023-07-14

Amazing soaps! Long lasting and soothing. Aloe Lemongrass has helped to keep the bugs away when camping too!

I love this soap!! It's so well made. The lemon soap is my obsession. I don't like using anything else. Most definitely always worth the 5 stars. I would give them 10 stars if I could!!

Sara Berscheit

2022-08-03

I love the eucalyptus charcoal soap! It has cleared up my skin and clears out the impurities. This was the answer I have been looking for years. It smells wonderful, lathers up nicely and rinses off easily with a clean, fresh feeling. 👏🏼

My skin and hair feel fresh and clean! Fairway Farms Organic has intelligent, safe and pure products for the environment-friendly consumer.


Write Google Review (click here)