Handcrafted Organic Plant-Based Soaps.
Poured, Cut, Cured, and Packaged.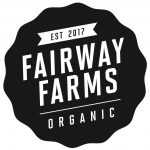 Online Orders. Priority Shipping.
Local Farmers Markets & Events.
Cultivating Health & Wellness Since 2017.
---

Barn. Open Daily (10am-4pm). 
Visits by Appointment Only.
520 Fairway Lane 45230. 
Cincinnati, Ohio. USA. 🇺🇸 
(Text / Voice Message).
513-432-4433. 
(Just 5 minutes from Lunken Farmers Market & Coney Island).



Buy in Bulk Deals Available.

Great for Large Families, Gifting Your Office Staff, Party Gift Bags, Birthdays, and Souvenirs.
Thank You for Supporting your Local Farms & Small Businesses. We Appreciate You 🌻
---

Lunken Farmers Market. 
226 Wilmer Avenue 45226.
(Available Spring thru Fall).
Free Parking! 


Family & Dog Friendly 🐾
We are Open Daily. (10am-4pm).
*Farmer & Vendor Hours &
Availability Varies Each Day.
Weekends Are Best 🌻
Saturdays & Sundays.
*Prime Time (10am-1pm).
(All Products & Vendors).
Located between the United Dairy Farmers & the Airport. 
(Corner of Kellogg & Wilmer). 
We have Fresh Baked Pies, Cookies, Breads, Squash, Melons, Watermelon, Blackberries, Eggs, Corn, Jams, Peaches, Kale, Cauliflower, Beets, Tomatoes, Broccoli, Peppers, Onions, Potatoes, Flowers, Plants, Succulents, Herbs, Lettuces, Soaps, Meats, Eggplant, Zucchini, Cucumbers, Pickles, Beans, Honey, Strawberries, Pumpkins, Friendly Faces, and More.
---