Handcrafted Organic Plant-Based Soaps.
Poured, Cut, Cured, and Packaged.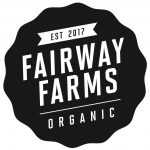 Online Orders. Priority Shipping.
Local Farmers Markets & Events.
Lunken Farmers Market.
226 Wilmer Avenue 45226.
Saturdays & Sundays (10am to 1pm).
Join us on Facebook for Pictures & Updates!
https://www.facebook.com/Fairway.Farms.Organic/

Thank you for Liking & Sharing our weekly posts
Fairway Farms Organic Soaps.
Established 2017. Cincinnati, OH.
Proudly Made in the USA 🇺🇸