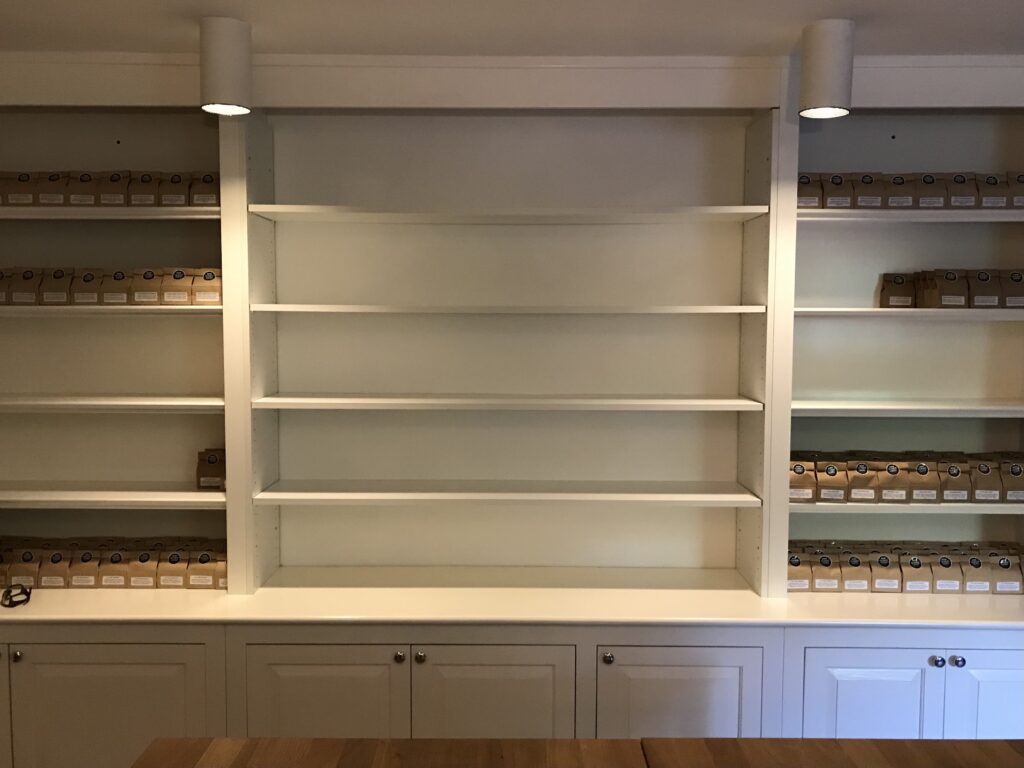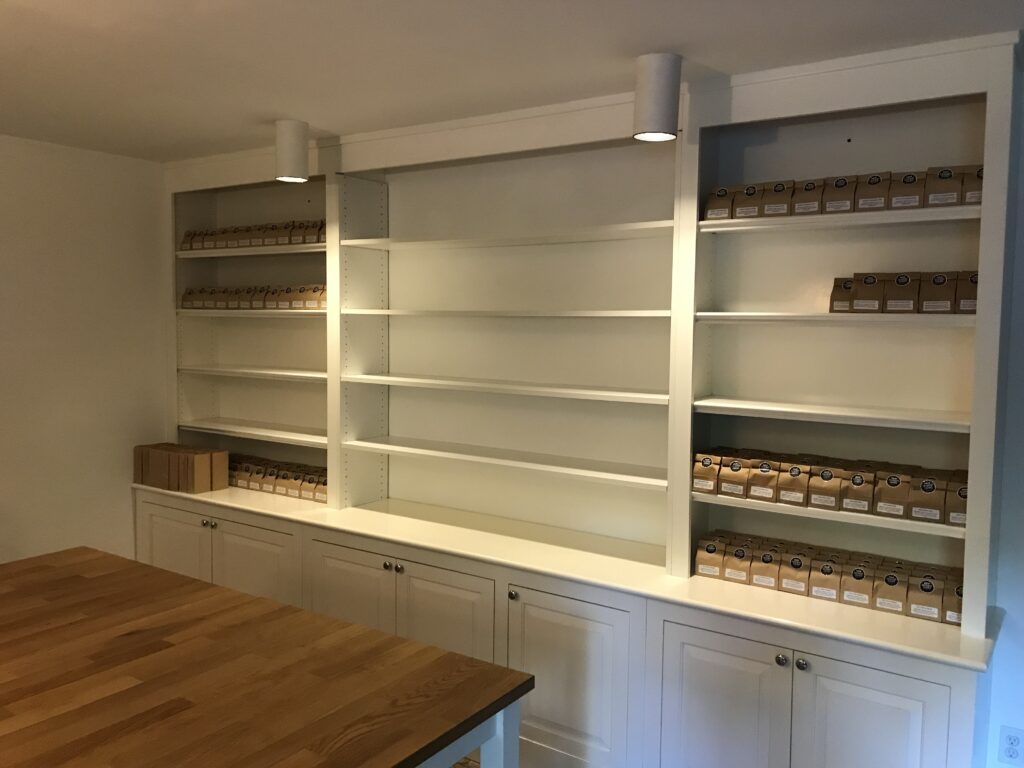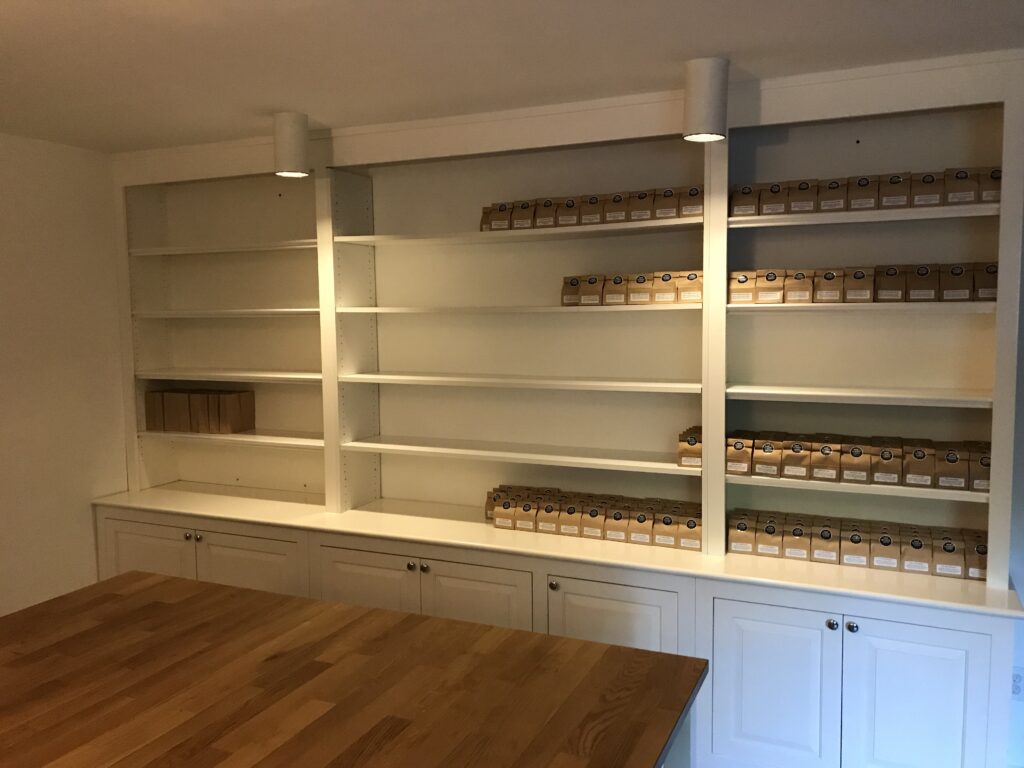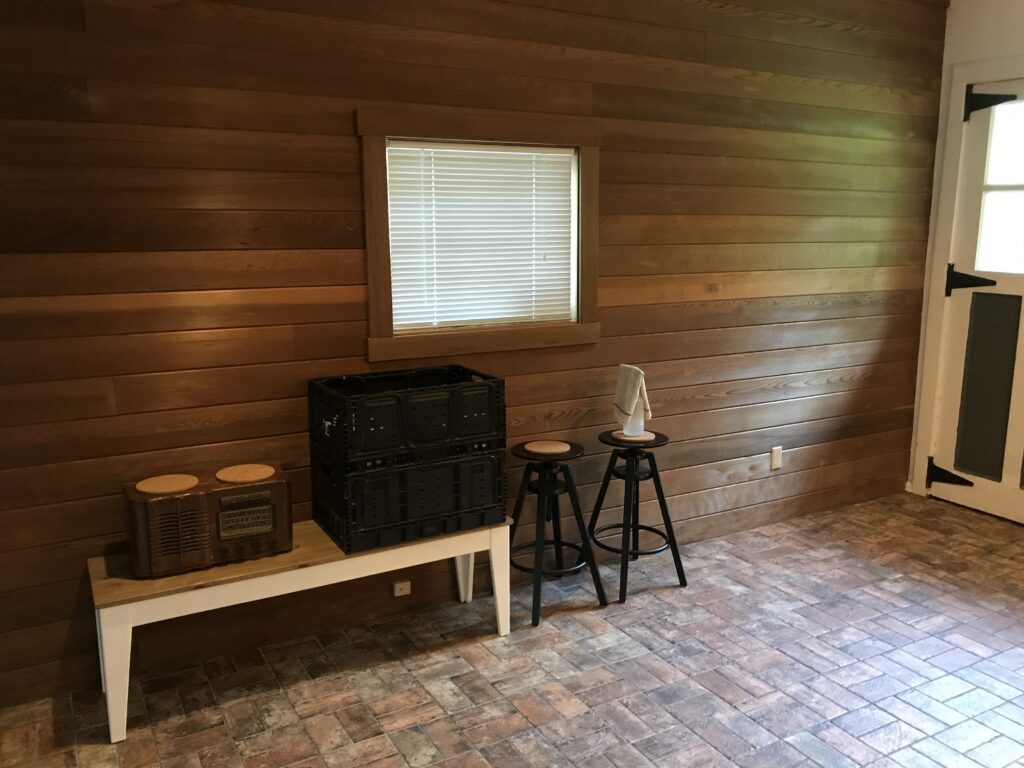 Today was the day for an upgrade at the soap shop. More shelves, storage compartments, and a bigger workspace. It took some time to find all of the exact parts & materials, but it was totally worth the wait and effort
---
It is so much more fun when you can take your time, think everything through, make it happen, and finally see it all come together.
---
Now it's time to get busy and fill those new shelves. See you all this weekend at the Lunken Farmers Market Saturdays & Sundays (10am-1pm). That's all for today folks. Boots up
---
A Local Green Business.
Cultivating Health & Wellness. 
---
I've tried lots of charcol products for my face but the black carbon eucalyptus soap this guy makes was a game changer. Usually I have to apply lotions and serums after I wash my face so that it stays hydrated, but this worked so good that it left my face feeling soft and flexible without any of that. It has also helped clean out my pores too, especially when I use a exfoliating scrub or cloth with it. If you have blackheads this really helps. Its awesome. 10/10

The lemon grass and tea tree soaps are amazing! The smell is delightful, and the quality is exceptional!

We have been purchasing these organic soaps for several years now at the Lunken market and we love them. My wife favors the white lavender and I like the black carbon eucalyptus. We feel clean and good about using products that are great for our health and the health of our planet. David Wolfer and Louise Olberding

Jennifer Busse

2023-07-14

Amazing soaps! Long lasting and soothing. Aloe Lemongrass has helped to keep the bugs away when camping too!

I love this soap!! It's so well made. The lemon soap is my obsession. I don't like using anything else. Most definitely always worth the 5 stars. I would give them 10 stars if I could!!

Sara Berscheit

2022-08-03

I love the eucalyptus charcoal soap! It has cleared up my skin and clears out the impurities. This was the answer I have been looking for years. It smells wonderful, lathers up nicely and rinses off easily with a clean, fresh feeling. 👏🏼

My skin and hair feel fresh and clean! Fairway Farms Organic has intelligent, safe and pure products for the environment-friendly consumer.

Jonathan Schmidt

2017-11-21

Really great soap, the quality you can only get from hand made products. It uses more essential oil than most brands so you get more value for the price and it shows. The refreshing smell of the Eucalyptus really wakes me up in the morning!

Joyce Gundling

2017-10-04

This is wonderful soap and I love all the variety! Great to use as hostess gifts too!!


Write Google Review (click here)