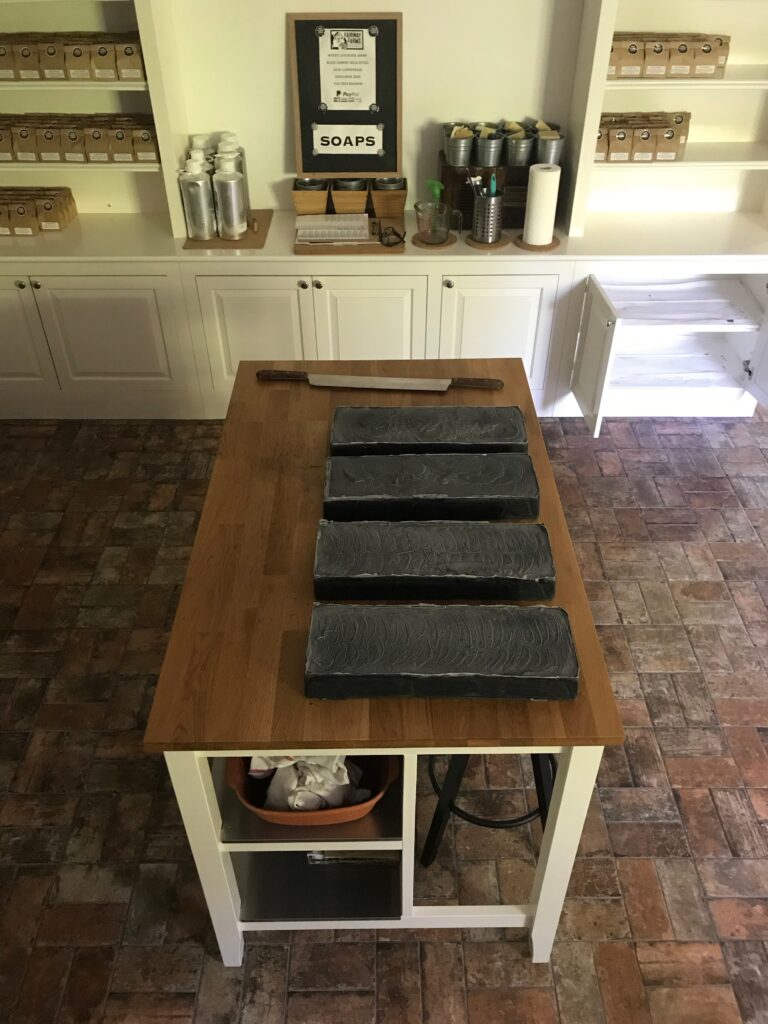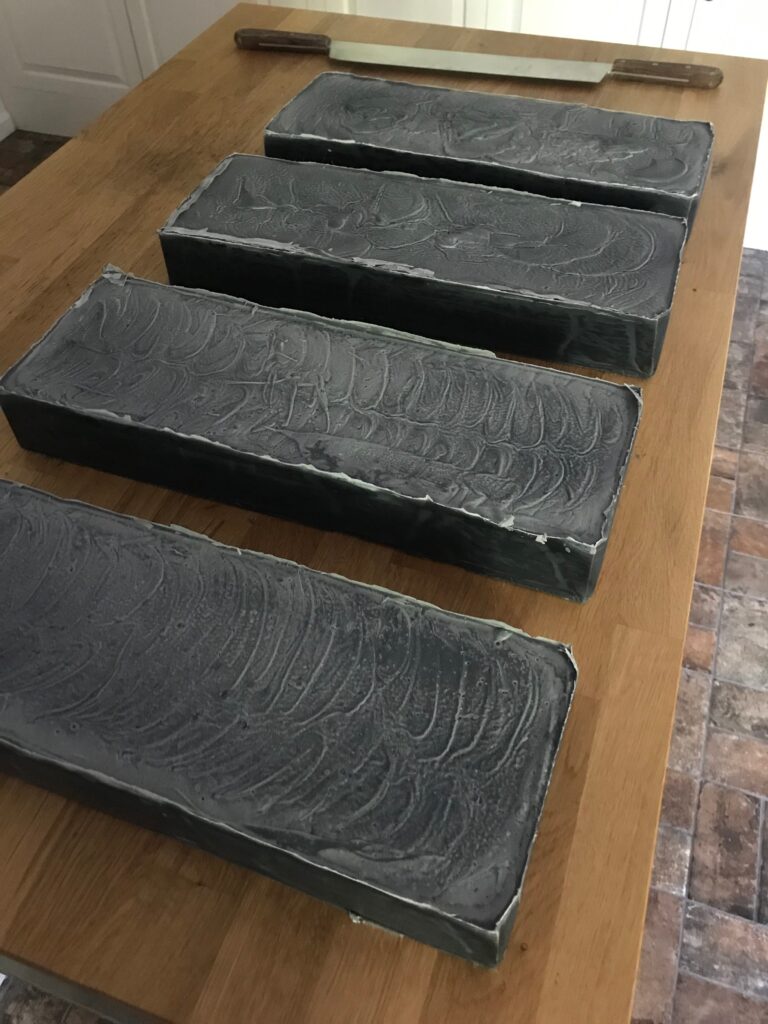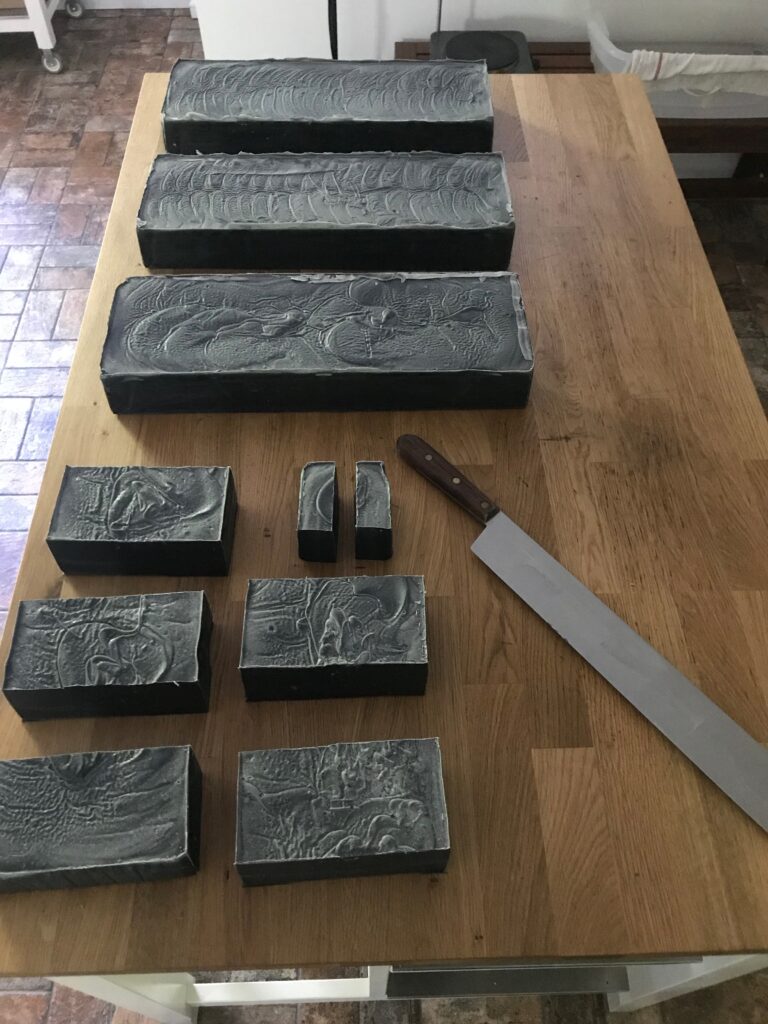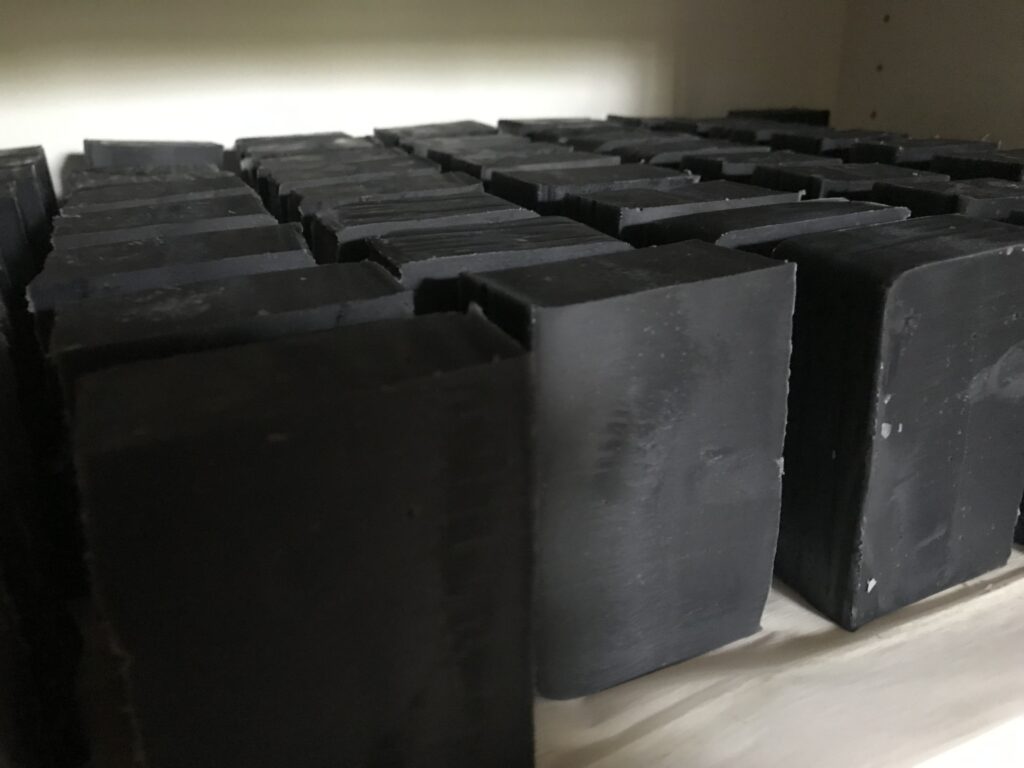 Beautiful Batch.
Time to Cut them into Bars and begin the 4 week curing process.
---
Poured and Cut Black Carbon Eucalyptus Soaps.
The Facial/Body Detox bar. Pulls out oil & dirt. Good for whiteheads, blackheads, deep meditative breathes.
---
"Just started using the Black Carbon Eucalyptus. It lathers like a lotion, has a great aroma. Feels clean and relaxing."
Review posted by Walter, N. Cincinnati, Ohio.
Read More Reviews here:
https://fairwayfarmsorganic.com/reviews/
---
Try Fairway Farms Organic Skincare Solutions.
Handcrafted. 100% Organic & Plant-Based.
---
Give it a try and order online here: